Diving courses for beginners
Join our beginner courses and become a qualified diver. The training is tailored for beginners that might or might not have done a dive before (i.e. Discover Scuba Diving). If you want to become truly comfortable in the water, understand how buoyancy works and learn how to control yourself underwater, then this is the way to do it.
Our courses include some theory (online and offline) and needless to say – in-water practise sessions. We also include Video – Feedback in our Open Water Diver Courses, which helps divers to improve their buoyancy a lot. Minimum age is 10 years.
Our max. group sizes are 3 people per instructor since we want to ensure that everyone has the time they need to adapt to this new environment, but also gets to know the importance of the Buddy System divers use. If we have more then 3 students, we simply add an assistant/instructor. Attention on individual needs and time to include fun and adventure as well as skills and training is important to us.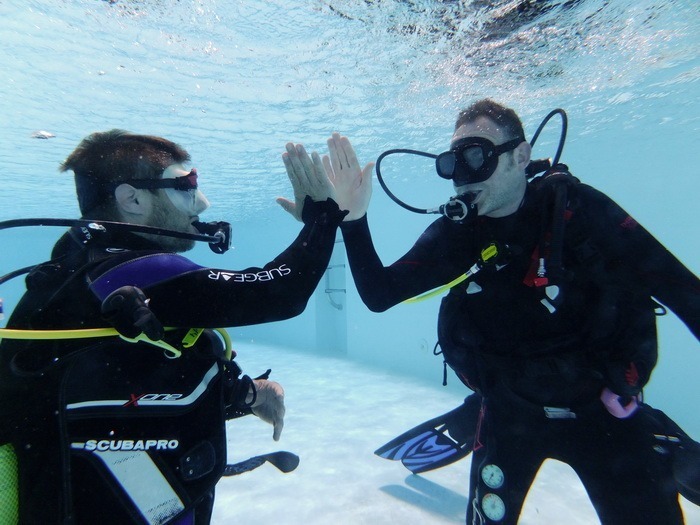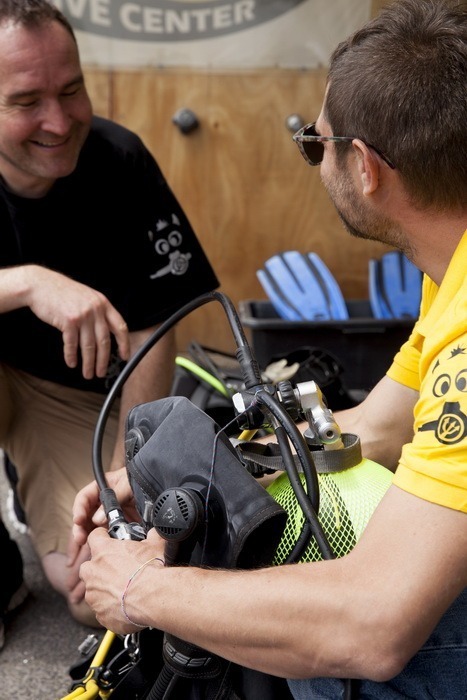 Our recommendation is the Open Water Diver, but if you are looking for something that is done within 2 days, go for the Scuba Diver.
The following schedule is an example of how the course is usually split over the days. 
Individual changes are usually no problem, simply drop us a line and we can talk about an individual timetable. Please keep in mind that if you are constrained for time, the earlier you contact us the better.
1 Confined water dive, theory & exam
Our
prices
include insurance, equipment and all training materials. As well as an internationally recognized certification. No hidden extra costs.
Our dives are 45 min long on average (depending on conditions, divers and air consumption).
* on those computers that we have in stock or that we can order
Add as many dives as you want to practise. Includes equipment
Add a Video Feedback. Price per dive incl. instructor explanations
Add an Enriched Air Nitrox Course (non – diving)
Diving Computers watch your depth and time
Do two of your included open water dives from the boat (Museo Atlantico and Playa Colorada)
Get a printed card send to your home adress
No matter which course you want to do, register with SSI and connect to Daivoon Diving Centre.  Once you have transferred the fees for the online materials, we will unlock the course materials. You can start learning directly on the SSI website or by using the MySSI App.