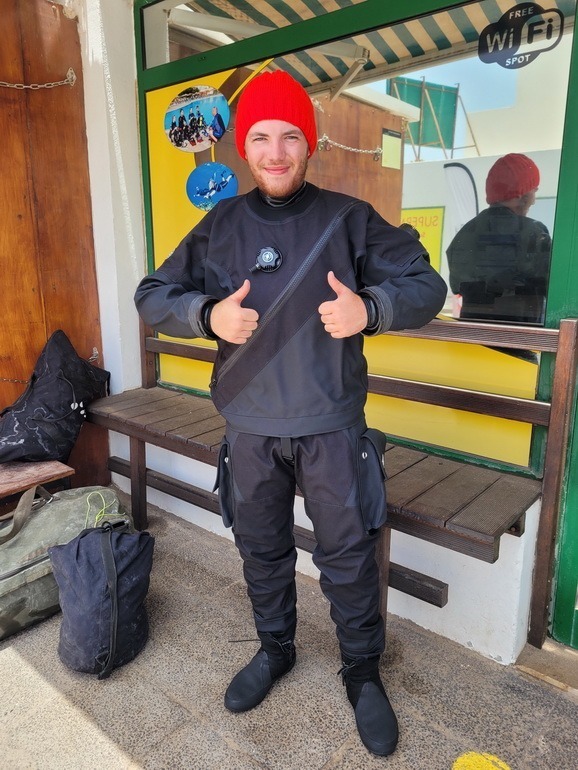 Have you heard?
We are now selling the made to measure Artic Drysuits!
The product has been tested by our Team and we have to say we are 100% satisfied. We did many warm and dry dives in these suits without any issues, and are happy to say that we now have the Artic Drysuits in our range.
The Artic 450 BS is a fully made to measure Trilaminate Drysuit with lots of customizability. You can choose between different in- and outlet valves (Apeks or Si-Tech), different types of neck and wrist seals (Neoprene, Latex or Si-Tech QCS Ringsystem with Silicon seals), different pockets and different options for Cordura reinforcements. The suit has different zipper options (metal and PVC) and a nylon protective zipper on top.
For more info ask us or check out articdiving.com.
If you are interested in one of our drysuits just message us or give us a call and we will provide you some more information and offers.
For the measurements: take a tape measuring to a local tailor and ask them if the would take the measurements for you
OR
do the measurements with another person. For this you should be in a thin shirt and your underwear.
The suit can either be deliverd to your home or to our dive centre for you to dive with it here.