max. 40m
Shore
Advanced
Costa Teguise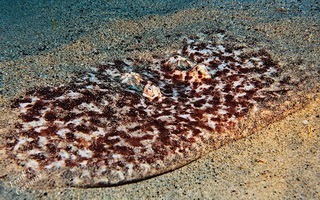 The Reef of Costa Teguise offers an abundance of marine life. Here we can find loads of nooks, crannies and caves for advanced divers to explore. You will likely find groupers, red hogfish, triggerfish, white breams and tree corals.
The dive will be done from a boat and you will find the reef about 500 meters outside of Playa Jabllilo, which is why we need a boat 🙂 . Due to the amazing length of the reef there is always something new for you to explore. Because of the rarety of divers at this divesite, we find that the fishes are still very eager to connect to us divers.
Often times we have good chances of spotting rays and angelsharks alike.
If you want to dive this divesite, drop us a line and we will arrange something.